03/04/2014
FCC commences construction of the Riyadh metro
His Royal Highness Prince Khalid bin Bandar, governor of Riyadh province, and Prince Turki bin Abdulaziz, deputy governor, attended the event
Work commenced with excavation of 4 G1 station (orange line) at the airport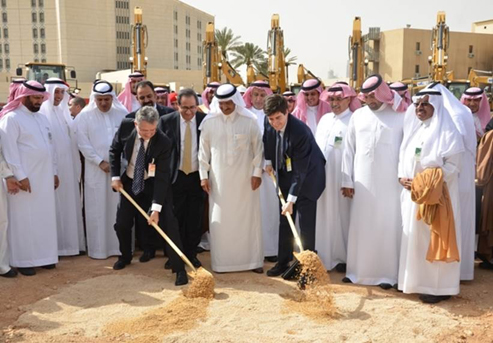 Prince Khalid bin Bandar, governor of Riyadh province, presided over an event yesterday to mark the commencement of construction of the city's metro system, which began with excavation of F G1 station, at King Khaled International Airport in Riyadh.
Work has commenced two months ahead of schedule and is part of the project to build line 4, linking the city's financial district with the airport. This initial phase includes the integration of three metro stations in the airport, with 4 G1 serving terminal 5.
It is part of the project to design and build Riyadh's 175-km metro line, which has a budget of 16.3 billion euro. FCC, the Citizen Services group, is leading the FAST consortium, which is building lines 4, 5 and 6 for 6 billion euro. FCC's main consortium partners are Korean company Samsung and French company Alstom. The other members are Strukton (The Netherlands), Freyssinet Saudi Arabia, Typsa (Spain), Atkins (UK), and Setec (France).
The contract includes the design and construction of lines 4 (orenge; construction began yesterday with 4 G1 station), 5 (yellow) and 6 (purple), which will have 25 stations. Construction will include 65 kilometres of track: 24 kilometres of viaducts, 28 kilometres of underground track, and 13 kilometres of overground track. A total of 69 driverless trains will also be built to operate on these three lines.
The event marking commencement of the project by the FAST consortium on line 4 was held in a tent at the intersection of Rey Abdullah and Ulaya roads, behind the Sheraton Riyadh Hotel. As head of the Authority supervising the project, Prince Khaled bin Bandar presided over follow-up meetings held with the leaders of the consortia building the metro. Jaime Freyre Andrade, who heads the FCC-led consortium, highlighted that work had begun ahead of schedule.
More than 700 workers will participate in the project over the next two years. Since the contract was awarded last July, the consortium team in Riyadh now numbers some 250 people, around 50 of whom are FCC employees from Spain. Another 300 people are located in Madrid, Paris, London, New Delhi and Dubai to provide support for the project. In total, FAST will employ over 15,000 people from more than 15 countries. The execution period established in the contract is five years.

Video about Riyadh Metro project
http://www.youtube.com/watch?v=AX2vkbDjqX8
Images
Jaime Freyre, Chairman of the Consortium led by FCC (on the right) at the beginning of Riyadh metro works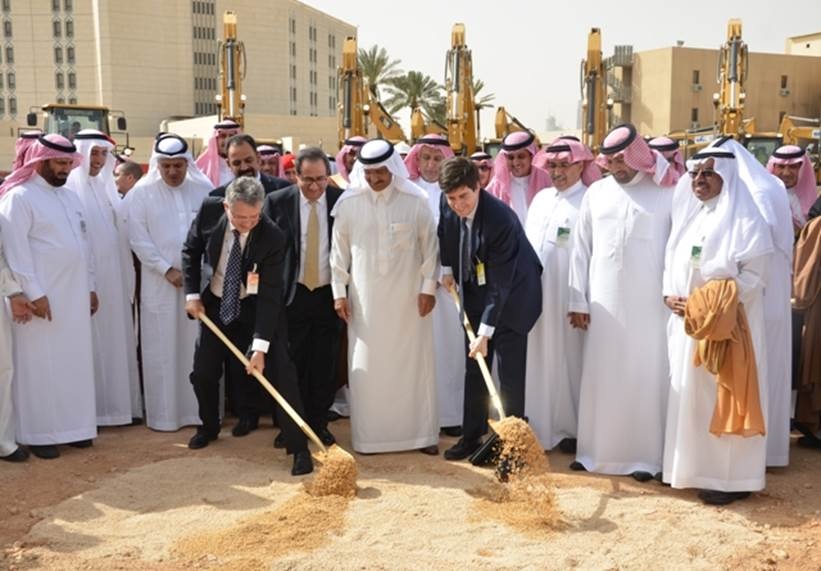 Jaime Freyre, Chairman of the Consortium led by FCC (on the right) at the beginning of Riyadh metro works
Download
Stop carousel of images
Resume image presentation