null
First anniversary of the FCC corporate university: Campus FCC, a virtual space connected to talent
29/12/2020
First anniversary of the FCC corporate university: Campus FCC, a virtual space connected to talent
One of the company's commitments to the promotion of people
Deployed in 25 countries and available in 8 languages
8,700 users connected, 120 courses launched and 370 calls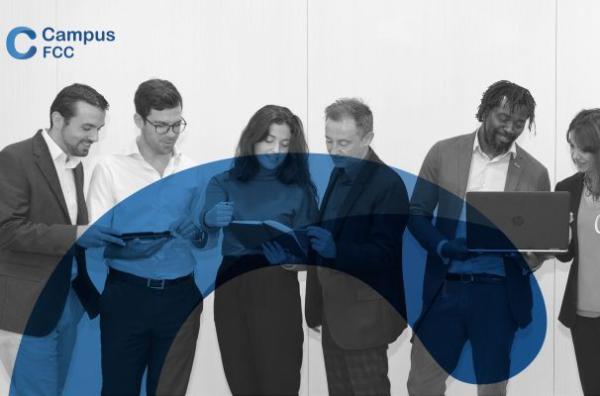 FCC Corporate University successfully celebrates its first anniversary. This virtual learning platform responds to the company's commitment to promoting people and consists of three schools of knowledge: Dispatch, Values, Digital and Compliance; it also contains a training space for each business area with a catalogue of courses that are organised by language and subjects including skills, security, office automation and security, health and well-being.
Deployed in 25 countries and available in 8 languages, Campus FCC has closed its first year with very good figures, 8,700 users connected, 120 courses launched and 370 calls.
The aims of the project include standardising and consolidating FCC Group transversal training practices, improving the effectiveness and efficiency of the different programmes, promoting the implementation of new learning technologies, preparing teams to work in a diverse and global environment, generating pride in belonging to FCC.
FCC hopes to be, for all members of the Group, a project with a long-term vision and that is stable, long-lasting and responsible for the best possible work environment to attract, motivate and retain the best professionals and to foster talent.