17/11/2023
FCC receives AENOR's Zero Waste certificate for its Las Tablas Corporate Headquarters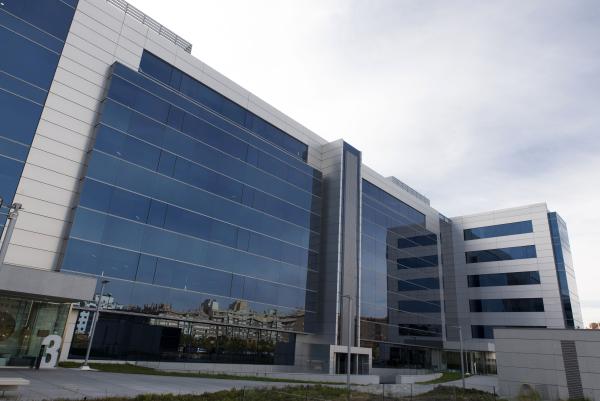 The FCC Las Tablas Corporate Headquarters in Madrid has received the AENOR Zero Waste certificate, which recognizes the company's good performance in waste recovery at the corporate building, where 1,175 people work, and where the company has managed to reduce the percentage of waste going to landfills by 8.6%, compared to 24% last year.
FCC, in its commitment to sustainable development and respect for the environment, which promotes the efficient management of resources and the creation of healthy and accessible environments, has an Energy and Zero Waste Management System that provides the framework for establishing and reviewing environmental energy objectives and goals.
In order to achieve them, FCC assumes the following commitments:
Comply with applicable legal or regulatory requirements and other requirements to which it subscribes, particularly those related to the environment and those related to energy efficiency and energy use and consumption.
Ensure the availability of the information and resources necessary to achieve the objectives and goals of energy efficiency and waste prevention and reduction.
Promote the procurement of energy-efficient services that minimize environmental impacts and design to improve environmental and energy performance.
Involve users through the necessary training and awareness-raising actions to achieve efficient and responsible consumption and the recovery and reduction of waste generated.
Promote the use of renewable energies and own or third party surpluses.
Sustainable commitment
Continuing with our sustainable commitment and our desire to move towards the achievement of the SDGs and the circular economy, last year Las Tablas implemented the AENOR Zero Waste certification. Its entry into force means acquiring a commitment to recover more than 90% of the waste generated in this building, reducing the remaining section to landfill.